The fact that Australia's only coffee shop inside a screen printing factory is in the main street of Benalla should be the headline, but pull up at the kerb and all of a sudden, it's not.
The fact that Jason Adams has managed to transform a cavernous, broken down cinema building into a gleaming, partitioned sanctuary where you can sit back and nurse the perfect flat white while chatting to your friends just metres from an internationally-feted printing operation is the masterpiece.
It's enough to make you just a little jealous that this Benalla native has willed Zeus Coffee Co into life in front of his long-established Fobia Industries print business. The result, a mix of cutting edge design, wide open spaces and sparkling staff, is the headline snatcher – Zeus is truly fantastic.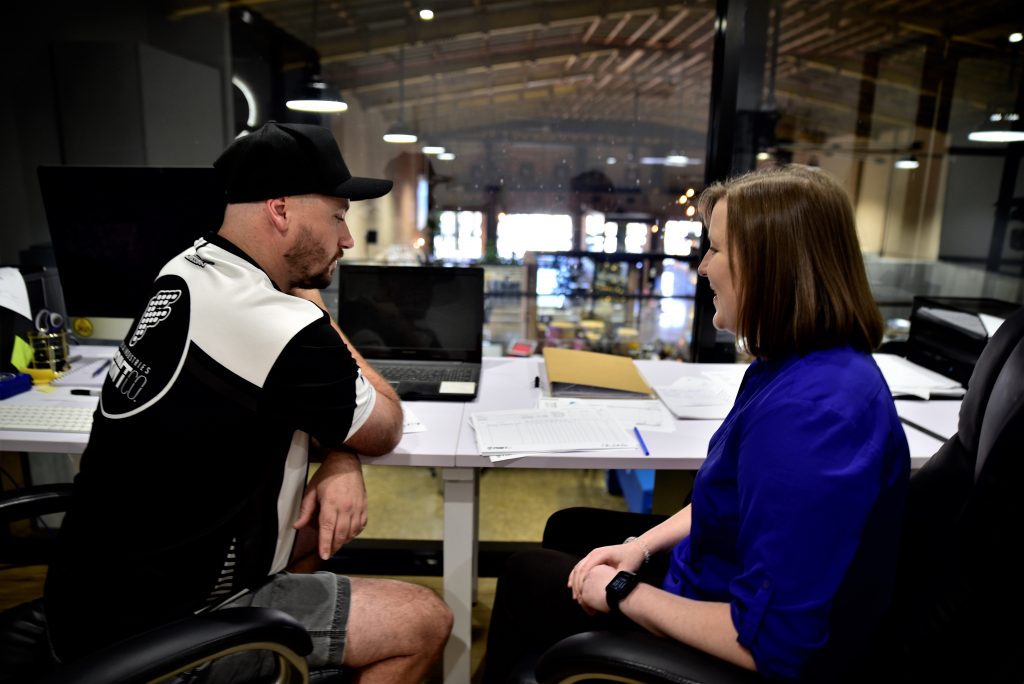 "In business you have to keep evolving," he said.
"I think for me, that will never stop. There is talk of opening more Zeus cafes, but for now we are focusing on this one, getting the recipe right.
"We are open seven days a week and we put a lot of trust in Moggs – because we know we are being looked after.

"Whenever we have a problem or need advice, they're always there. Having them there gives us the confidence that we have that support – it means a lot to us."
Jason moved just over an hour up the Hume Highway to Albury to begin a screen printing apprenticeship at the age of 15 and the following year, he had opened his business, filling orders for clients on weekends.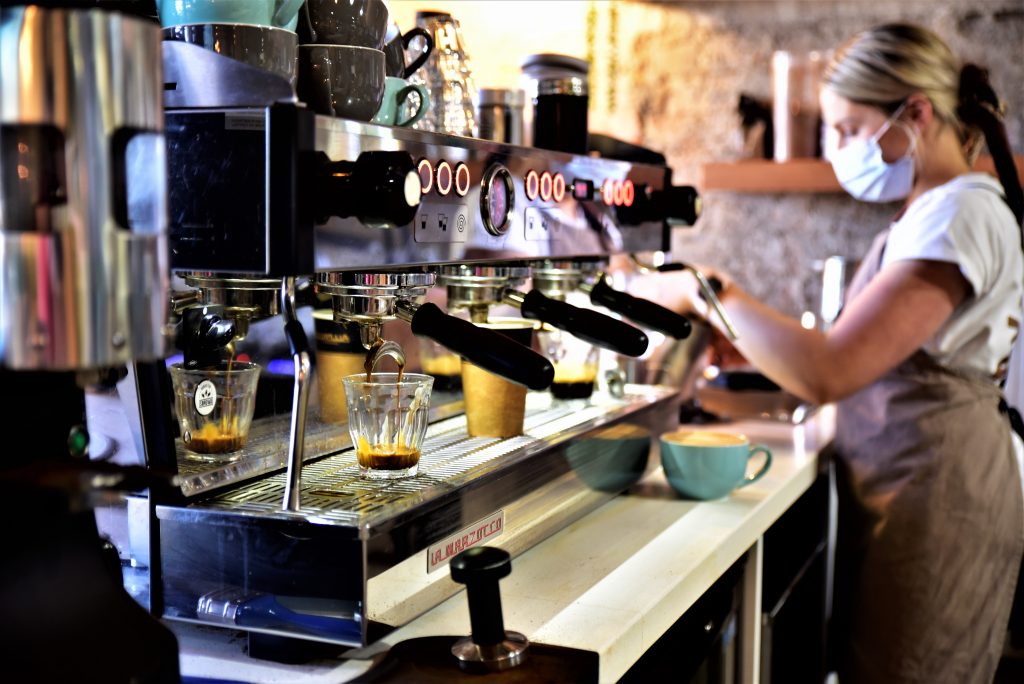 His dad had used Moggs for accounting, and there was never any question about who would look after the books for Jason's business.
"It's really good because they have followed the journey all the way through. The support has been really good," Jason said.
Fobia Industries grew progressively in Benalla, and has now become a major Australian supplier of high quality branded merchandise, working with a wide range of household brand names, producing sporting apparel, business clothing and many other products.
He consulted Moggs accountant Emma Skehan along the way, as he took each new step with the business.
"It's really rewarding seeing a business like Jason's go from strength to strength and talking through his business ideas as they come along," Emma said.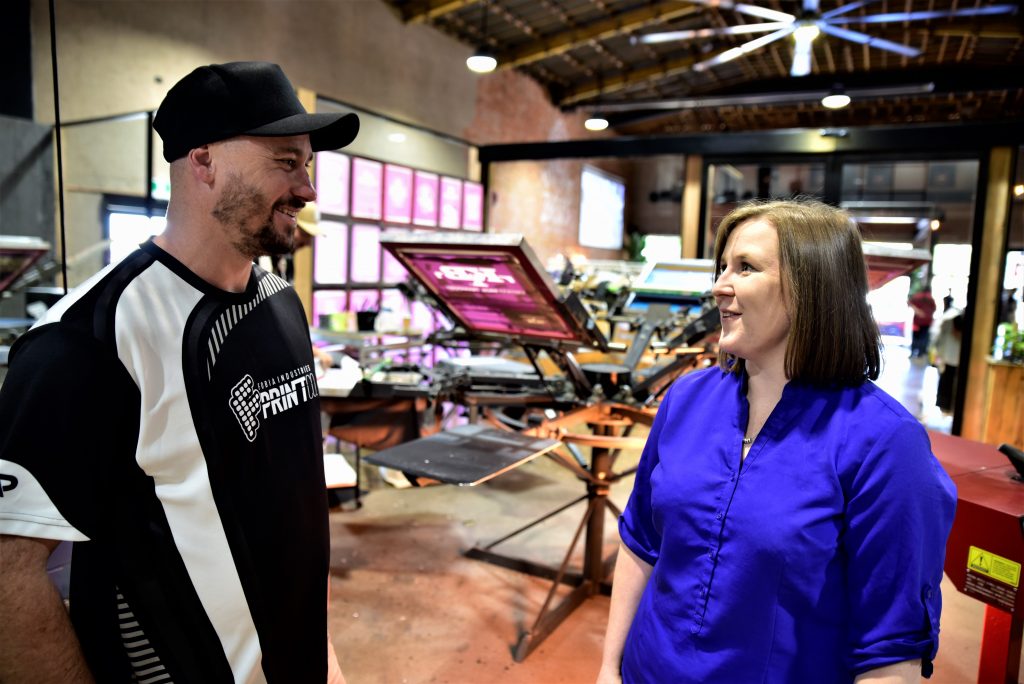 After renovating the former theatre for Fobia in 2017, a masterpiece of industrial chic with exposed beams and brick, watched over by monstrous slowly whirling ceiling rotors, Jason and his wife Belinda jumped at the chance to take over the café business at the front of the building in 2020, despite the onset of COVID-19.
"We wanted to create a café that we would both love to hang out with, and we have been really lucky to get fantastic staff, who make the place so successful," Jason said.
"Every business needs a good quarterback, and for us, that's Moggs," Jason said.

"We can keep growing, and we know they are going to grow with us."